South Africa's wine regions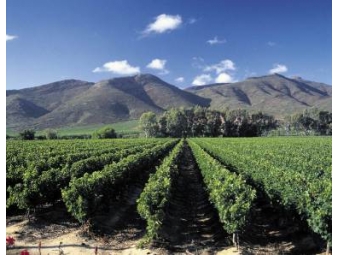 South African wine is equal to the best in the world, and the many wineries – mostly relatively close to Cape Town – are well geared up for tasting tours, wine sales and international deliveries. Most also have other attractions, such as cheese making, olives, horse trails, wagon rides, picnics or a restaurant. Some have evolved into huge multi-purpose centres with theatres, guest houses or hotels, a fleet of restaurants and possibly even a golf course.
There are 15 official wine routes, but many estates that are worth visiting are not members. Remember a "wine route" is just a marketing tool, albeit a very effective one. There are so many wineries to choose from you'd be forgiven for just throwing your hands up in confusion. But it's worth the trouble so, if you're confused, buy a good wine guide or do a guided tour.
Wine cellar
The main areas, which coincides roughly with the official routes, are described below.
Stellenbosch was the first official wine route, and it is still the most popular, easily accessible, and varied. Close to Stellenbosch and flowing easily into it are the Paarl, Franschhoek and Helderberg Wine Routes. Between these three there are so many wineries you'll be dazzled.
The lesser known routes may not have quite the variety and history but they do all have something special. Durbanville is possibly a bit of a Cinderella route, but it's closer to Cape Town, is less crowded and rushed than the big four and offers excellent value for money.
Helderberg
The Constantia Wine Route is situated in Cape Town's southern suburbs and, although it has only four wineries, they are all beautiful estates with fascinating histories and excellent wines – but they're not exactly the place for bargain hunting, as prices are very high.
Robertson, Wellington, Worcester, Tulbagh and the Swartland are just on the fringes of the main Winelands and produce great wines but they're a bit further afield and don't market quite as successfully. This means that, as a rule, they are quieter, less hassled and offer good value for money.
Buitenverwachting vineyards - Constantia
The Walker Bay Wine Route cashes in on the fabulous marketing potential of southern right whales but it's not just hype. This very southerly, slightly marine-influenced region produces really worthwhile wines for which they're not afraid to ask good prices.
All of the above could be done as day trips from Cape Town, although it would be less hassle and less driving if you were staying closer by. But there are also some very worthwhile wine areas that are not in easy day trip distance of Cape Town. They tend to be a bit less user-friendly in terms of organisation and infrastructure but this is made up for by genuine friendliness, once you've survived the journey to get there, and excellent value for money.
The Klein Karoo Wine Route covers a huge area, stretching from Montagu in the west, and becoming less fashionable as you move towards de Rust in the east. But don't be fooled into thinking that means sub-standard wine. This area produces a good quantity of fortified wines but has also started muscling in on the medals with some robust reds and characterful whites.
Orange River vineyards
Calitzdorp, just west of Oudtshoorn, is renowned for its port production and holds a port festival every July. It's worth popping over the Outeniqua Mountains for a tasting tour if you're staying on the Garden Route.
The Olifants River Wine Route, situated between the West Coast and the Cederberg, is also producing great wines, but the distances between wineries are pretty significant. It's a very laid back part of the country, and – in spring – there are wonderful flowers and huge groves of orange blossom.
Far to the north, the Orange River Wine Route produces some worthwhile wines on the banks of the river, where a combination of intensive irrigation and 360 days of sunshine a year produce mostly sweeter varietals.